As the clock winds down on 2022, it makes sense to take a little time to see how we got here, where we are and where we're going.
HOW WE GOT HERE
CWCT has been around for 45 years. In that time there have been ups, downs, opportunities and challenges. But nothing tested the staying power of our organization as did the shut down starting in early 2020 and an almost complete stop until the fall of 2021. Even as we put together a show, it was clear that things were going to be tough. We found ourselves financially under water and our shows (Rudolph and Flat Stanley), while wonderful experiences, were still hampered by peoples' skittishness about public performances and so difficult decisions needed to be made. This included the removal of the Executive Director position and the saying goodbye to the Penguin Project, who had been a part of CWCT since 2015. Our board was asked whether we were willing to put in the additional effort needed to run the organization in a way that hadn't been done for decades. The building was filled with set pieces that had been brought to the building when we couldn't afford any storage space and our longtime tenant, Community Ballet was in the process of closing their doors.


WHERE WE ARE
SUMMER Activities
Three Summer Camps were held and were successful due to the efforts to clean and organize the building as well as through the efforts of our longtime collaborator, Cindi Strobel.
We held some community meal fundraisers to engage people and to support us as we got on top of our bills. We got to work deciding on our first full season of shows since the 2018-2019 season and dedicated to improving our website, newsletter, IT structure and more.
FALL Activities
With Fall, our first mainstage performance of the season, Moana JR was underway. We had huge turnouts for auditions and were able to include our youngest group, the Tiny Dancers, in this very popular venture. We began to build some momentum and with the help of our supporters and the dedicated families we had CWCT's first fully sold out show since Willy Wonka JR back in 2018. Over 1,400 enthusiastic theater goers were delighted with what was on stage. This led us into our next show - the first one in 2023 - Roald Dahl's James and the Giant Peach.
For the auditions we had 100 people and our group of 60 cast members and 10 Tiny Dancers are hard at work getting ready for the production in early February.
WHERE WE ARE GOING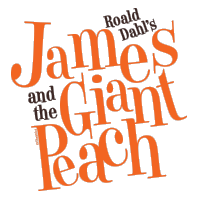 February marks our first school performance in years. We are making efforts in the community to bring together a larger audience for this larger venue and build off the success of Moana. Signs are good, though it is too early to tell.
MORE Shows
We have two more shows this year, Twinderella and Matilda JR. We are excited about what they will offer. Only time will tell.
OTHER Activities
We are still interested in getting other activities going and are actively seeking volunteers who can work with the board to make sure these have proper adult supervision. From Karaoke, to watch parties, to additional classes or workshops, there are new opportunities presenting themselves all the time.
THEN onto the next Season
We will begin putting together what a 2023-24 season looks like for CWCT in the coming months. We are looking for people who want to be involved and have their voices heard, but that is 2023. It is amazing to think where CWCT was at the beginning of 2022 and where we are at the end. The future looks brighter every day - thanks to you!